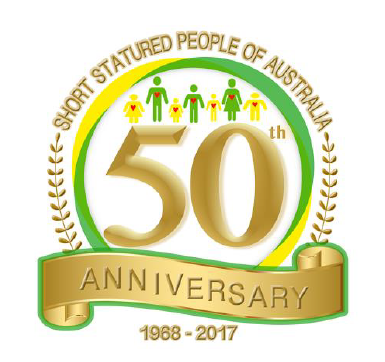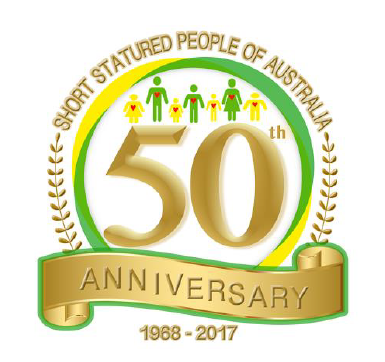 2017 50TH ANNUAL NATIONAL CONVENTION OF THE SHORT STATURED PEOPLE OF AUSTRALIA INC. SUNDAY
24TH – SATURDAY 30TH SEPTEMBER 2017
The most constructive way to deal with the complex mix of medical, functional and social issues for individuals with short stature has been the creation and successful conduct of the SSPA. The SSPA undertakes a number of core functions but its key annual activity is the conduct of a National Convention. Each year the Convention is hosted by a different state branch of the SSPA to enable attendance from all areas across Australia. All short statured individuals do 'look different', not only do they have to navigate in a world built for 6 foot individuals, they have to contend on a daily basis with a society that places great emphasis on appearance. Short stature is not merely about size! The entire program of the conference is devoted to supporting short statured people and their families; with a focus on empowering short statured people for the betterment of both the individual and society.
Dear Members, We are currently finalising details and costings for this year's SSPA 50th Anniversary Convention. You can help the organiser's by completing an Expression of Interest form, which will give us some idea in regard to who is coming and where from. Please note, this is NOT a registration form.
https://goo.gl/forms/PBGAX7fTtDua7X2i2
Enquiries can be made by contacting Alicia Jenkins via email: [email protected] You can also like the Convention Facebook page:
www.facebook.com/2017CONVENTION/ 2017 Convention Committee
PROGRAM SUNDAY 24TH – SATURDAY 30TH SEPTEMBER 2017
Sunday: Afternoon Arrival Evening: Meet & Greet
Monday: Day Tour of the Hunter Valley – 3 options: Winery Tour, Hunter Valley Zoo or Hunter Valley Gardens  Hunter Valley Zoo: www.huntervalleyzoo.com.au
Hunter Valley Gardens: www.huntervalleygardens.com.au Evening: Disco
Tuesday: Free Morning or optional tour to Newcastle or Warners Bay Foreshore 2.30pm: AGM After dinner: "A trip down memory lane with foundation members".
Wednesday: Port Stephens Day Tour
Thursday: Sports Day Evening: Short Arts
Friday: Medical Day (9am to 4pm) Evening: Formal Dinner Dance (Club Macquarie) 7.00pm to 11.00pm
Saturday: Good Byes