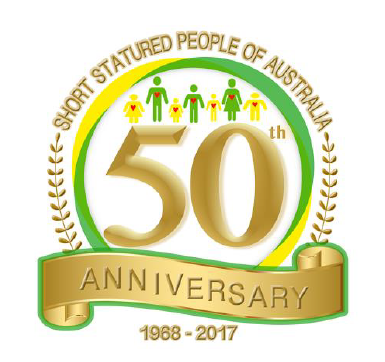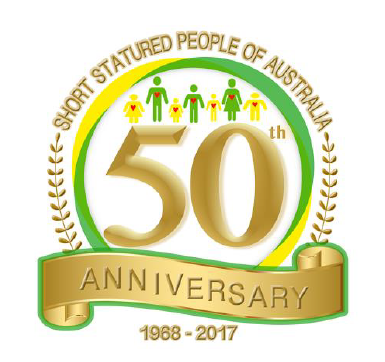 24TH – SATURDAY 30TH SEPTEMBER 2017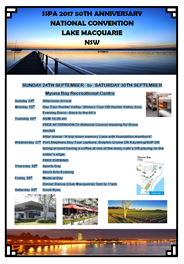 The key annual activity of the SSPA is the National Convention. This year we are celebrating the convention's 50th Anniversary in the Hunter Valley. The convention is devoted to supporting short statured people and their families; with a focus on empowering short statured people for the betterment of both the individual and society. All short statured individuals do 'look different', not only do they have to navigate in a world built for 6 foot individuals, they have to contend on a daily basis with a society that places great emphasis on appearance. The National Convention gives short statured people and their families an opportunity so socialise, learn and develop themselves. With the 50th anniversary of our first convention, this year is going to be a big celebration and is one not to be missed.
Program
SUNDAY 24TH SEPTEMBER to SATURDAY 30TH SEPTEMBER
Myuna Bay Recreational Centre
Sunday 24th Afternoon Arrival
Monday 25th Day Tour Hunter Valley (Winery Tour OR Hunter Valley Zoo) Evening Disco – Back to the 60's
Tuesday 26th AGM 10.00 am
FREE AFTERNOON Or National Council meeting for those elected
After dinner "A trip down memory Lane with foundation members"
Wednesday 27th Port Stephens Day Tour (options: Dolphin Cruise OR Kayaking/SUP OR lazing around having a coffee at one of the many café's OR playing on the water's edge.
FREE EVENING
Thursday 28th Sports Day
Short Arts Evening
Friday 29th Medical Day
Dinner Dance (Club Macquarie) 7pm to 11pm
Saturday 30th Good Byes
Please find attached convention registration forms. Completed registration forms can be emailed to [email protected] or mailed to the address found on the form.
Please forward registration form/s and min $100 deposit per person NO LATER THAN FRIDAY, 31st July 2017