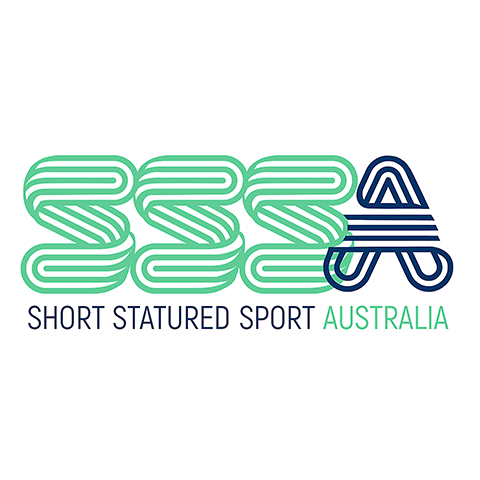 Welcome to the NEW ERA of Short Statured Sport in Australia. The success of the World Dwarf Games, combined with the enriched history of SSPA Sport, has led to the establishment of the Sports Specific Branch within the Short Statured People of Australia (SSPA). Welcome to the SSSA (Short Statured Sport Australia).
In the future we will set up a seperate web page, but in the meantime the SSSA Facebook Page will provide a platform to, inform, promote, educate, and share short statured sporting opportunities, and sporting moments within Australia. The SSSA, will continue to promote and share the success of the Australia World Dwarf Games Team on the road to Germany in 2021, and Australia 2025. Beyond the World Dwarf Games, the SSSA aim to enhance and grow the already successful sporting program within the SSPA. The Nationals Games are back, and we are looking forward to presenting a brand new National Weekend.
The SSSA is also excited to announce the foundation Committee, voted in at the 2018 SSPA National Convention (Sports Branch AGM).
Kobie Donovan – Chair
Tiana Holt – Secretary
Anthony Koedyk – Treasurer
Simon Franklin – Western Australia Representative,
Laura Mladenovic – Queensland Representative,
Michael Thompson – New South Wales Representative,
Luke Missen – Victoria Representative
Michael Spain – General Council Member
Sam Millard – General Council Member
Anna Sydenham – General Council Member
Overall, expect additional content, new information, new opportunities and all things Short Statured Sport! We hope that you continue to follow us on our journey as we embark on an exciting new era of sport.