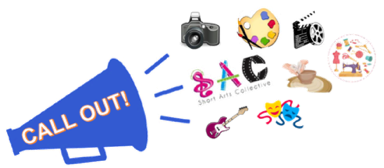 This gallery will serve as a backdrop to the Wine and Cheese Night as part of the SSPA Virtual Convention 2020 on Friday 25th September.
What do you need to know?
Whether you are a young artist or an older artist, emerging or even established, we want to encourage everyone to submit a piece and/or performance to be on display.
No limits on how many pieces and/or performances you want to submit, it can anything from:
pieces of writing (poetry, extracts from a story or a short story),
visual art (photography, painting, drawing, collage, tattooing),
ceramics (pottery, mosaic),
textile (dress making, embroidery, weave, quilting, knitting or crochet)
performance art (singing, instrumental, theatre monologue/performance, spoken word, poetry performance, dance, comedy)
Don't be shy, this is your chance to shine!
Are you interested? Then read below for what we need from you:
Images: All images submitted need to be at least 1MB (either as jpeg or png file)
Videos: Need to be no more than 3 minutes long

Just so we can tell the world the artwork has come from you:
1. We need a head shot of you
2. Name
3. Title of work
4. Date
5. Medium
6. Dimensions
7. A short blurb in writing about your work and its purpose.


Please send images of your artwork and/or performance recordings to [email protected]
Submissions close: 5pm, Sunday 6th September 2020
Have a question? Please contact: [email protected] or call Carly on 0430 231 557